In 2023 Michael Sargood (@happywithoutthehooch) and Michael Singh in partnership with Alcohol Change UK came together to produce the first ever Sober is Sexy calendar. Raising a staggering £2,151.75 for the charity, the calendar is back again for another year with a new line up (including myself) and they are hoping to smash last year's sales.
Sober is Sexy calendar 2023
The 2023 Sober is Sexy calendar featured an amazing line up of people from the Sober Community on Instagram including
Michael Singh had this to say about the 2023 calendar and how it came about:
"There's a misconception that sober people live very boring and prudish lives, so what better way to challenge that stigma than by doing something outlandish that I wouldn't have even done in my drinking days". 
"We sound each other nesting about ridiculous plans to entertain the sober community. One of those was creating a raunchy 'calendar-girls' style calendar featuring sober regulars. It was reminiscent of a conversation you'd have in the pub in my drinking days". 
"We didn't expect anyone to pay attention, let along respond to this risqué idea. But to our shock, within 24 hours we'd already had 10 volunteers!"
"Things really became fun when we started sharing our photos between the group. I had no doubts they would all be fantastic, but I was not prepared for how chaired and unique they would be. Each picture reflected the personality of the models, and everyone looked so beautiful".
Kind words from Alcohol Change UK
Robin Plowman, Community and Challenge Events Manager at Alcohol Change UK had this to say about the duo's efforts:
"There are times when you work on a fundraising activity that is a little different, exciting and eye opening. And when you have amazing Ambassadors like Michael Sargood and Michael Singh those activities happen all the time and it started with the Sober is Sexy 2023 calendar. The calendar was all about baring all to break the stigma that "sober is boring" and supporting Alcohol Change UK at the same time. It raised over £2,000 and we cannot thank everyone envolved enough for their support. We're excited to see how the Sober is Sexy 2024 calendar will grow and develop from this year's version, especially with the amazing new line up."
2024 line up announced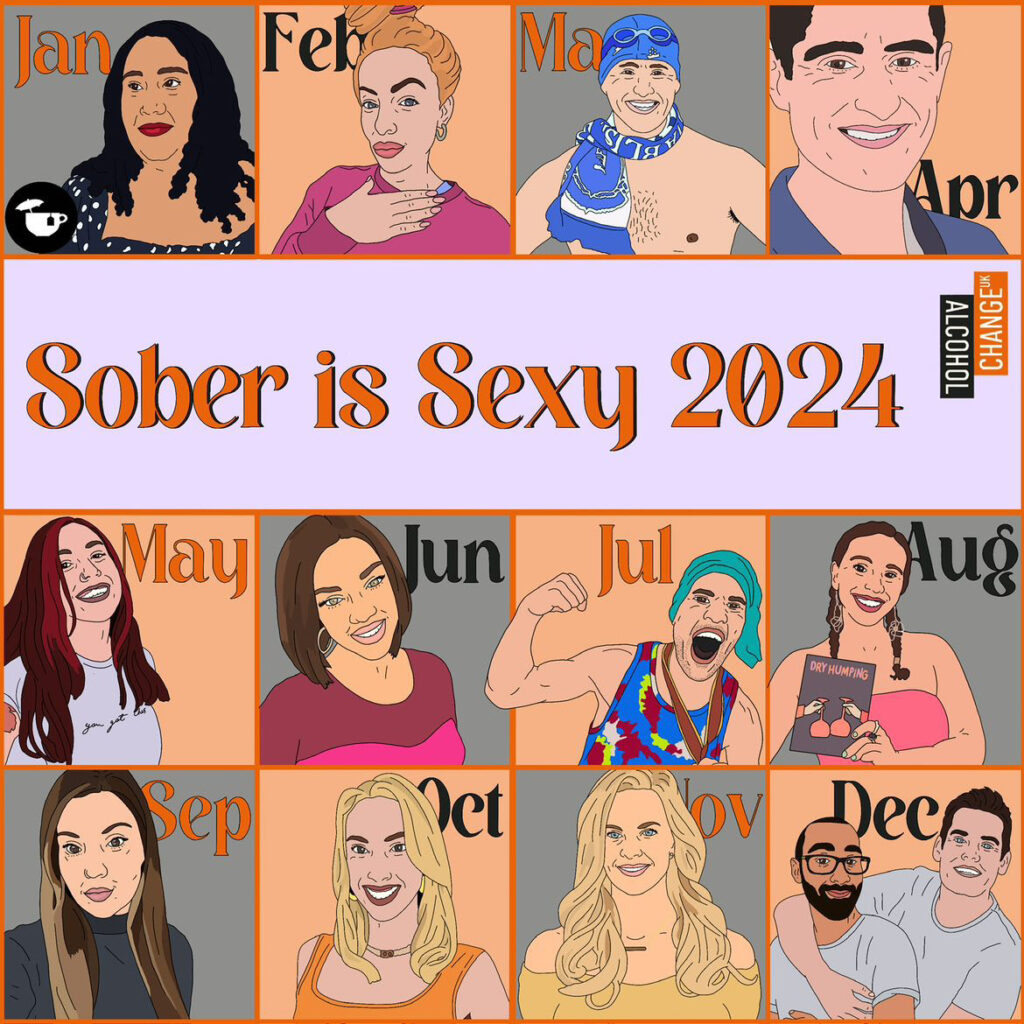 The lads are hoping this year's calendar is their biggest success yet, hoping to raise £4,000 for alcohol change. Here's a look at the 2024 line up:
This year's line up really is fantastic (and not just because I will feature in it!)
I will keep you all updated on how the calendar progresses. I have my photoshoot booked in for September 27th, I'm super nervous as I have never done anything like this before but I will do a post about the shoot and let you know all about it.
Do you think you will be grabbing yourself a copy of the 2024 calendar? I'd love to hear from you in the comments.