In this Sober Stories post we hear from the inspirational Jess Sparkes @jess.sparks.life. Jess is 32 from London and runs sober Run and Brunch dates – bRUNch in London. Here's Jessica's story.
Hi wonderful readers – I'm Jess, 32, 20 months sober and living in London.
I feel like I only now see how bad my drinking was now I sit outside of the chaos that I was living in. This is because drinking is SO normalised! But what wasn't normal was the behaviour I did on my own and everything that went on in my mind that no one else could see because of my drinking.
How it began
I started drinking from a very young age. Having had my first night out at 13, which seems insane now. From that point, I went out most weekends to house parties where I would drink. This was all very "normal" behaviour you could say, however, even that early on I would always take it too far. Blacking out before even getting to the party or my parents having to pick me up from somewhere random.
It was when I went to university that I was introduced to drugs, and just like my drinking, this very quickly got completely out of control. I would stay up for days on end at varies parties until I crashed, then after a few days I would repeat it all again. I had some scary moments, made myself very ill and would often pass out scaring people around me – at one point I was banned from a whole area in Bristol for doing something that I can't remember!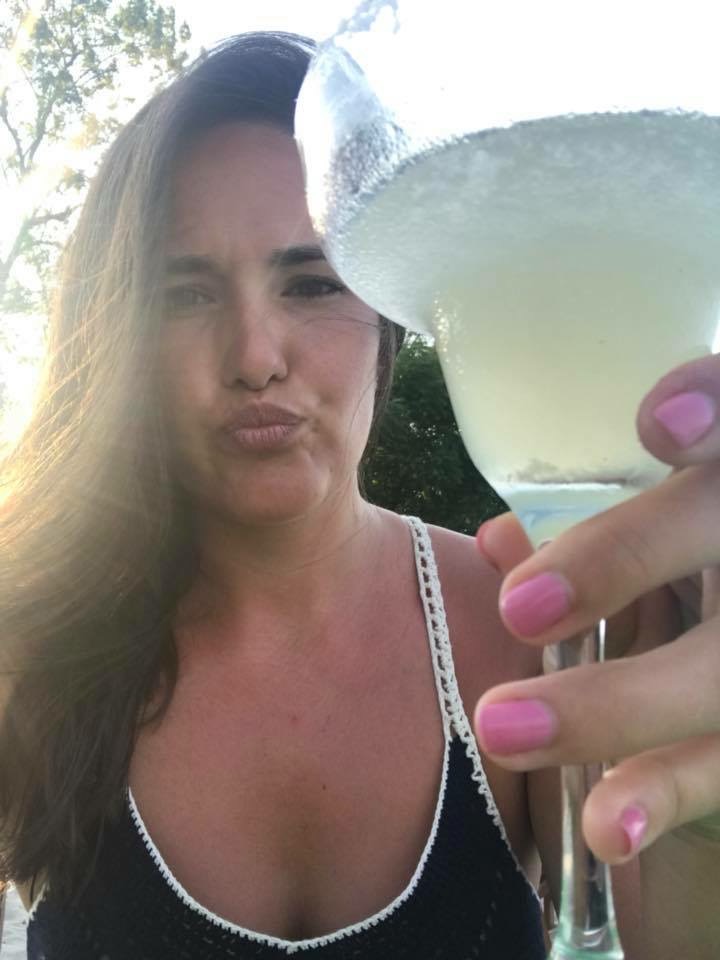 Eventually, my parents got involved and somehow, I got myself away from the drug taking cycle, but I still drank heavily. And that's the thing, drinking is so normalised. Even when you're destroying your life drinking it's still more acceptable than drug taking. It's ironic that people thought I had "changed my life around" it's laughable thinking of it now.
After getting myself out of the terrible cycle I found myself in with drug taking, I went onto putting my focus on my degree and graduated with a first in Economics. – I'd completely got away with that destructive period of my life… or so I thought…
Life after university
After university I went to Thailand for the summer before then moving to London. I had thought that this was going to be the start in life I'd hoped for. No surprise here, it wasn't and things were going to start getting bad again.
My twenties are a complete blur of anxiety and depression. Until I got sober, the last time I felt content in myself was that last year of university and summer in Thailand. I may have stopped taking drugs, but I was now paying the price for my drinking.
By my mid-twenties I was heavily drinking most nights. I would go out with whoever was around – friends or work colleagues, there would be always someone up for a night of drinking in London. At the time, I felt that these times made me happy. I would find myself laughing my way through the hangover the following morning, despite how I was feeling. In reality these nights out drinking and partying were just a way of escaping being in my own head at home.
A Toxic relationship
By 22, I had found myself in a toxic relationship which lasted for around four years. Slowly, I found myself became a recluse from my friends. Towards the end of the relationship, I did start going back out with my friends. I even thought that drinking had given me the courage to leave!
Once I'd got out of the relationship, I partied hard. I thought it was saving me but in fact over time it was making me lose myself. When family told me that I should calm down the drinking. I was FURIOUS. Did they not understand that I was just trying to have a good time?!
Reflecting now, I was terribly depressed. And this never left because I didn't allow it to. I used the weekends to drink it all away by having "fun". But it didn't help, and it only made me worse over time. I spiralled into a vicious cycle.
Partying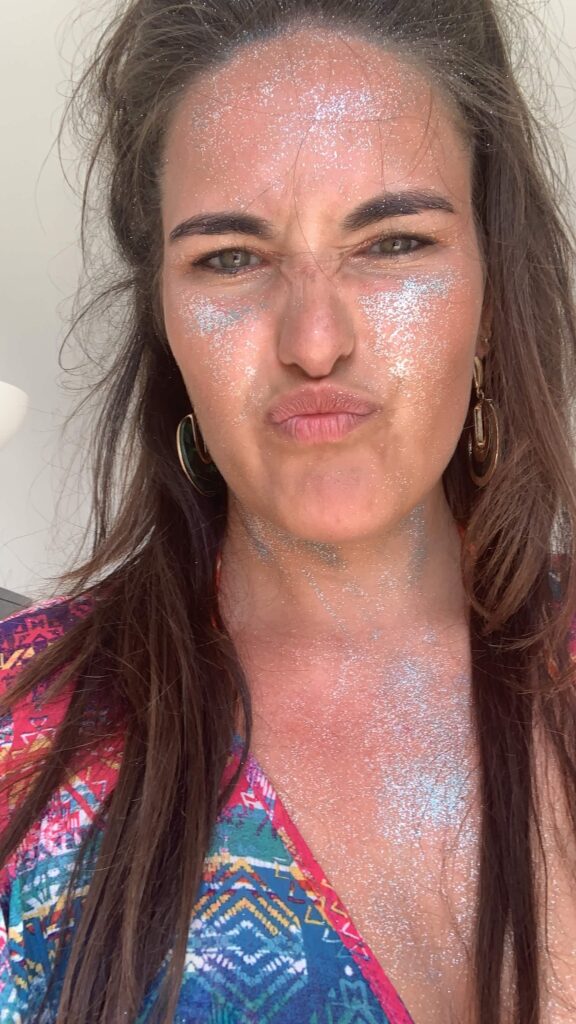 Fast forward from 22 to 28, I was so unwell physically, and mentally I was really struggling. Every single day I struggled with anxiety. I would dread going into work, I made so many excuses for why I was so late or why I needed weeks at home. All I wanted to do was hibernate from real life but then party at the weekend.
But the partying just continued and turned into hell. I would turn up to people's birthdays or dinners black out drunk and disappear off, coming back off my face. Afterwards people would bring my behaviour up. I would just laugh it off or not speak to them for weeks because of the shame of it.
It got to the point where I had stopped going back to people's houses because I wanted to party on my own. I wanted to be in control of what I was taking and what I was drinking, so I would skip the after party and head home instead.
No one knew I was doing this, but I felt a lot of shame which sat heavy with me. When it was eventually time for bed, I would have regular break downs then spend hours in my own head wondering how this was all going to end. By Monday, I would tell myself that I would start a fresh but quickly break every promise I had made by the coming Thursday.
Dipping my toe into sobriety
I did many 30 day booze breaks only to feel like I deserved to go wild afterwards. In 2021, I decided to do a 100 days sober as a challenge. I hibernated through it and then when the days were up, I had friends over and ended up partying until the next day.
This caused me to spiral into an even worse cycle. I could not drink without staying up all night and would itch at the thought of going to bed early and calling it quits. I just couldn't think of anything worse.
That year was my 30th birthday and during my 100 days I planned to have a sober birthday – sunrise yoga, weekend away and a nice BBQ with friends and family. Instead, the night before my 30th birthday I forced a hotel bar to stay open and spent all my money buying everyone drinks to stay up with me. The morning of my birthday was instead spent throwing up and crying. I then proceeded to grit and smile my way through the day, eventually getting wasted again just to get through it.
"From the outside, to many people I just looked like I was having a good time."
The nice, chilled BBQ I planned turned into another day which was a right off. I couldn't see, didn't remember speaking to anyone and ended with me having a nervous breakdown on my own in my lounge at 8am before realising it was time for me to go to bed.
From the outside, to many people I just looked like I was having a good time. I know some people also thought I took my drinking too far, but they thought that was just who I was. Loud, brash and always up for a good time. What they didn't see was the weeks I spent in bed. The daily horrendous panic attacks and breakdowns. The constant worrying and anxiety.
Making sobriety stick
It took being so physically ill that I was being tested for bowl cancer that I really knew I needed to change my lifestyle. That was at the end of 2021. So, once again I tried going sober. I did another sober stint again for around 6 weeks which ended in December by me treating myself to a glass of champagne at a work event. That glass of champagne rolled into me staying up partying for the entire weekend.
I just could not understand why I always had to take it so far and could never moderate. Why had some of my friends been able to settle down and move on with their lives? Why did I find life so uncomfortable and challenging that I had to binge drink my way to oblivion to have a good time?
By this point that I was so fed up with myself and my life. However, I still chose to drink through Christmas to just save the hassle of not drinking (why do we always feel so guilty for not drinking?!?!). I made a huge deal over the holidays, telling everyone that at midnight NYE I was going to stop drinking. Which is exactly what I did. I had even chosen an NA group that I thought I would go to in January; however, I was in denial on how bad my drinking was so I didn't attend.
Instead, I started an accountability account on Instagram and threw myself into the online sober space – which has changed my life and led me to writing this today!!
Life now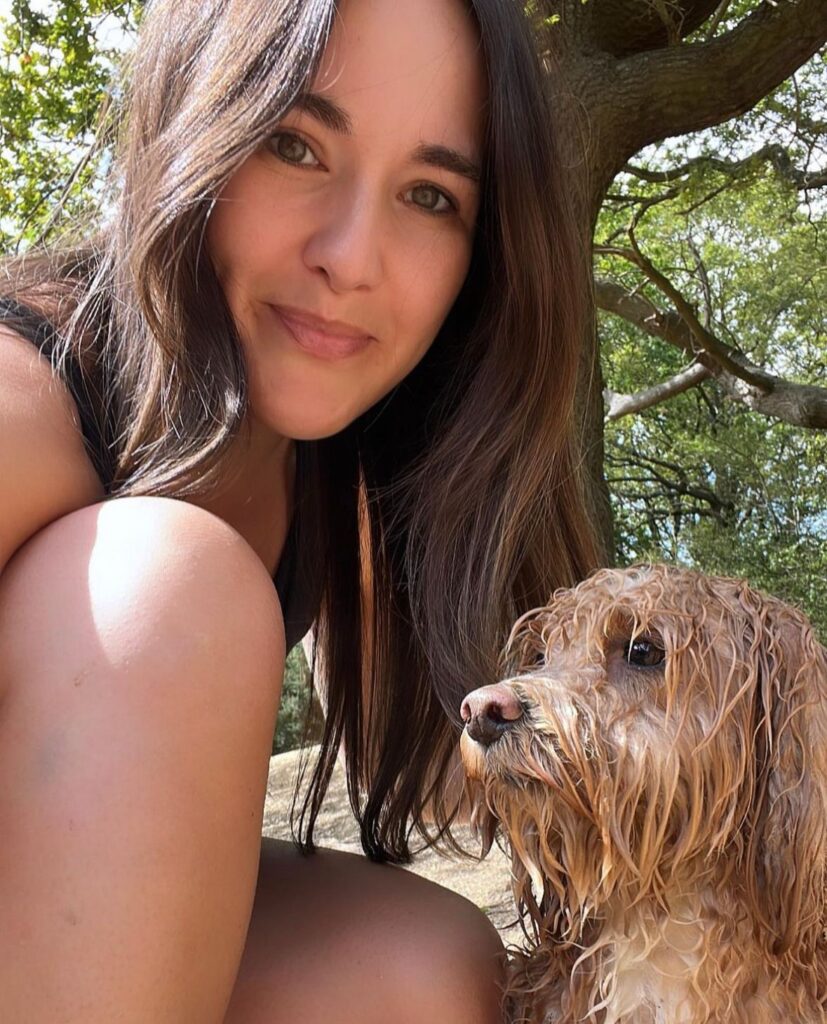 Sobriety has brought me so many new opportunities. No longer am I looking back at past regrets or mistakes. I have kept moving forwards. I have found my own voice. I am understanding myself more and more every day. I have made loads of new friends with genuine connections. I have formed a smaller yet stronger group of existing friends. I've found the acceleration in personal growth to be out of this world.
Sobriety has meant that I can now really listen and learn so much about myself. I've struggled with my mental health for a long time and been to the doctors about it since I was around 24. Being put on antidepressants but never quizzed about my lifestyle. I started having panic attacks at university and when I had a breakdown post my 30th birthday, I was assigned a counsellor by the NHS – which was great, however it wasn't until I became sober that I could really understand certain behaviours.
I have always felt depressed during changes in my menstrual cycle and sobriety enabled me to track these changes which led to me being diagnosed with PMDD.
I also still struggled with panic attacks, feeling overwhelmed and unable to cope with life when I hit one year sober. After therapy, I went to see a psychiatrist and I was diagnosed with ADHD.
These two diagnoses have helped me so much to understand why I feel and act a certain way. Drinking masked all these symptoms by making me feel terrible every single day. I now have more good days than bad days and waking up being able to get out of bed with a spring in my step vs. Choking anxiety will NEVER get old!
"I am brave, I am in control of my life and my decisions"
I've also learnt that I am brave. I am in control of my life and my decisions. I do like to challenge myself, I love learning and working. I've come to realise that I'm not a waste of space and I do have potential. I also enjoy dancing, singing and being silly. I love early mornings and bedtimes. I really, really like doughnuts. And coffee. I light up meeting new people.
Most of all, I absolutely couldn't see my life not without being sober. The lows and all. It's worth it in the end. Sometimes it has been tough because I am moving out of my comfort zone or sitting with emotions. Ultimately, you have to do some hard work. It's not a liner journey. You have to go inside and go down and dirty with yourself. This second year so far has been the most challenging from that respect but oh so rewarding.
"I have never felt so confident in myself"
Never have I felt so confident in myself and have never had such strong boundaries. I LOVE saying no. I rarely take things too personally. And my patience has increased massively. I am more focused and happy with where I am going. Now I love to share my story, experiences and trained as a coach to help others. I also run a monthly event in London called bRUNch for sober and sober curious which has built up an amazing community of people who meet for a 5k run, followed by breakfast!
If I think back to 2021, the year before I got sober. I was so lost. I had zero hope for the future. I had given up. But I can safely say I am thoroughly out of survival mode and I feel like I have a purpose in life that makes me no longer fearful for the future.
I FINALLY trust and believe in myself which is the greatest gift of them all
Additional Quick Fire Q&A
Sobriety date:
1/1/2022
Did you get sober first attempt?:
No!! As I say, it took me years to finally do it!
Biggest challenge?:
When I first became sober, I felt like I had lost all of my identity. Self discovery can be tough in those first few months. I had never really assessed who I was as a person and what I wanted out of life. And I was such a people pleaser that I did everything for everyone else. It takes time but you discover the real you and it feels amazing.
Biggest achievement?:
Finding my own happiness. Happiness is so personal. Don't compare yourself to others. Today might be someone's best day in a while, yours will be coming. For me, it's that first sober belly laugh that really gets you. It's the feeling of being authentically you. Learning about yourself – what you value in life, who you want to spend time with and what you want to do. It's all the simple things that you take for granted when you are sucked into the drinking tornado.
It's time to find YOU and that is YOUR power. I'm realising it's all about believing in yourself, finding out what lights you up, taking action and setting boundaries. This creates a cycle of trust rather than continuously letting yourself down.
How do you stay on track?:
Connection, connection, connection!! The sober communities online are incredible – whenever I feel I am triggered or overwhelmed, I lean in to the communities and speak up.
Words of wisdom for someone who's sober curious:
Dip your toe in the water! Take tactical breaks, try some challenges, push yourself to go after a goal you have always put off, attend some sober events – sobriety gives you the opportunity to truly work on yourself and find out who you are – go for it!
Words of wisdom for someone newly sober:
Whatever happens don't press the f*ck it button. As a queen of self sabotage my brain is constantly wanting me to withdraw to safety which is bingeing, escaping, sleeping or staying home but my new brain is becoming more and more stronger every say. Sometimes, things even feel too "on track" and I feel an imposter with this new life…! I am always dancing with my brain but sobriety has made me so much more in control. You choose your own hard – is it sitting with your feelings or back into chaos through having a drink…!