If you're looking for a mocktail recipe for a mocktail that tastes as good as it looks, then give the Sea Arch Costal Juniper mocktail a try?  With flavours of citrus, spice, and all things nice this is the perfect summertime cocktail to sip by the sea.
About Sea Arch
Created Sarah and Geoff Yatesby from Devon, Sea Arch is a great non-alcoholic alternative. Sea Arch has been created using traditional distillation techniques. Complex, natural botanicals such as sea kelp, samphire, cardamon and blood orange all combine to give it its unique taste.
The Sea Arch range currently boast the Sea Arch Costal Juniper alcohol free spirit. They have also added premixed cans Sea & T and Rose Sea & T to their range. Be sure to check them out.
Sea Arch Seaside Sunrise mocktail recipe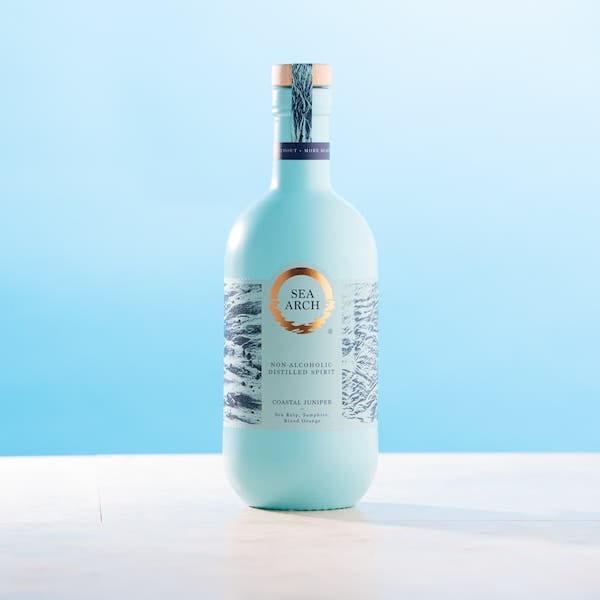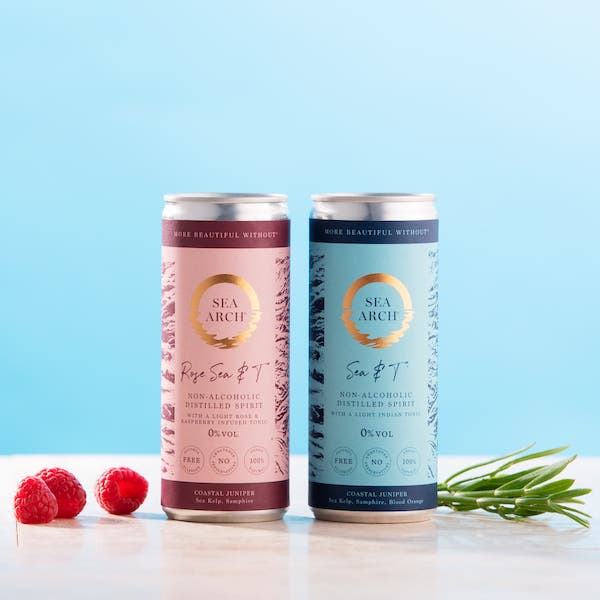 Ingredients and method
ADD 50ML SEA ARCH COASTAL JUNIPER
ADD 25ML UNSWEETENED CRANBERRY JUICE
TOP UP WITH FEVERTREE CLEMENTINE & CINNAMON TONIC
Simply mix and serve in a large glass on the rocks. If you're feeling fancy, try garnishing with charred clementines and fresh cranberries – gorgeous!